Get link

Facebook

Twitter

Pinterest

Email

Other Apps
Oberhaching, Germany, Aug 10th 2023 - Developer Superkami and publisher Toplitz Productions are pleased to announce that its multi genre open-world RPG, city builder, life simulation and survival game Sengoku Dynasty is now available for PC via Steam Early Access.
Sengoku Dynasty offers a new perspective on the Sengoku era as players immerse themselves in feudal Japan's tumultuous past, transforming a famine-stricken and war-torn land into their personal legacy. These are demanding times, where the path to prosperity won't be without its obstacles.
The natural splendor of Sengoku Dynasty's vast open world is presented in stunning detail through the power of Unreal Engine 5, and encompasses a diverse range of biomes to explore as players begin building their life in the Peasant Kingdom.
Players can set out building their legacy on their own or with up to 3 companions in co-op mode as they embark on their legacy and interact with a wide range of unique characters, some friendly and some who seek to disrupt their way of life.
Various tasks will need to be completed in order to support their village communities as they look to bring growth and prosperity during one of the most challenging periods in Japan's historic past. The crafting of essential tools as well as the forging of melee and ranged based weapons such as katanas and bows create the means for survival and the opportunity to hunt, as well as the ability to defend what they have built.
Exploration of Sengoku Dynasty's diverse landscape will also be necessary to gather natural resources like bamboo, stone, grass, ore and wood to build and expand villages as well as their surrounding influence. Buildings including breweries, workshops, houses, watch towers and shrines can be constructed to improve the way of life. Players can help their villages prosper by assigning jobs to the inhabitants such as foraging, crafting or building special projects. These workers contribute significantly to the player's economy and development.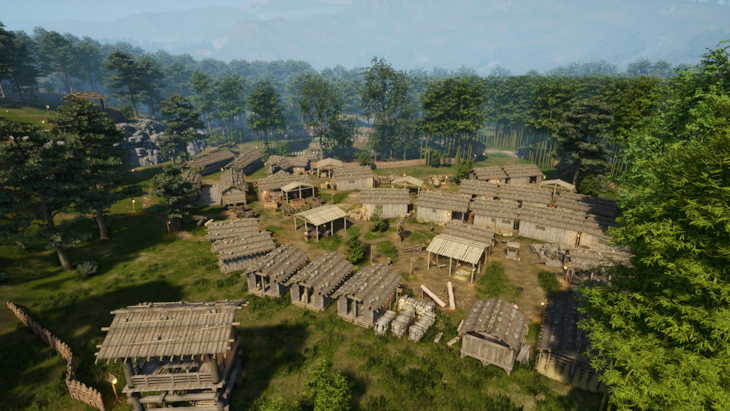 Matthias Wünsche, CEO Toplitz Productions GmbH, comments "Sengoku Dynasty is an emotional odyssey, our love letter to the captivating world of 16th Century Japan, its ancient traditions, intriguing culture, and breathtaking landscapes. In addition to the already extensive features at the beginning of Early Access, we have an ambitious roadmap that unveils a wealth of thrilling content to come. We are also convinced that our awesome community will play an important role in the further development process."
Developer Superkami has invested relentless research into the Sengoku time period, delving into Japanese craftsmanship, spirituality, social structure, and economy, providing the game with a distinctive perspective that offers keen insights into this fascinating era.
Sengoku Dynasty is available now on Steam for PC priced $29.99 / €26.99 / £24.99 with a 15% launch discount available for one week.
For more details on Sengoku Dynasty's early access roadmap and player features visit the games Steam page here.
Follow us on X
Join our official Discord server here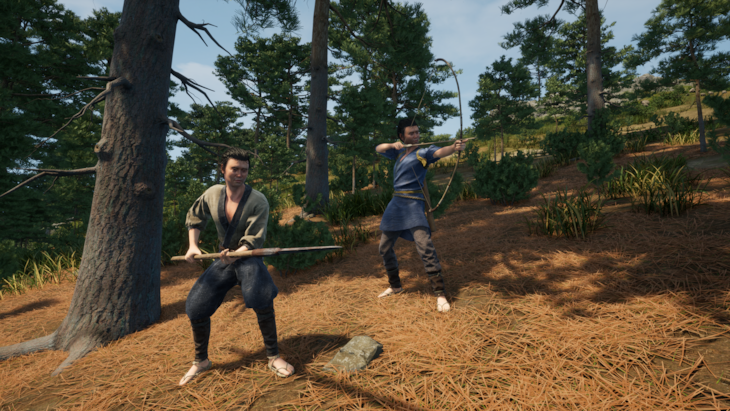 About Superkami
Superkami is a studio with one mission - to let talented people make the best games they can. As an agile, fully remote studio with a team all over the world consisting of experienced veterans and ambitious newcomers they seek to bring unique content to a whole new audience through their innovation and style. Their first announced title is Sengoku Dynasty - an open-world survival builder set in the beautiful world of medieval Japan.


About Toplitz Productions
The German-Austrian publisher, whose name originates from the mysterious Toplitz Lake in the heart of Austria, develops and publishes games with "heart & soul" for all platforms. The company consists of a healthy mix of experienced industry veterans and young talents, all of whom are passionate gamers. They enjoy working with creative developers on many exciting titles, such as those from the "Dynasty" and "Giant" series.

Article by:
Susan N.
Get link

Facebook

Twitter

Pinterest

Email

Other Apps